Avatar Maker - Create Avatar
Create your own character avatar from wide variety of options. Cartoonify yourself hassle free. Replace your photo on social media sites, forums or chat programs with your own created cartoon avatar.
Choose whether you want to create avatar as a male or female. From here, you will be able to make your own avatar within the limitations of selected gender styles. Once you decide, you can begin customizing your avatar from the very first tab you are given for options. Click 'Create Cartoon Avatar' to start.
How to use free avatar maker?
Under the face tab, you will be able to completely customize your own cartoon avatar's head and face. You get the options to change even their head shape fifteen different ways. Once you carefully decide what shape you want your avatar to have, you can then choose between a number of skin tone colors. The preset colors are all skin tones, but the final option as far as color goes is simply an entire color wheel where you can choose the exact color you want, including green, red, or purple. Once you have your character's skin and face shape down, you will be able to customize their mouth and nose each with fifteen different options. This free avatar maker also has seven realistic ear shapes to choose from as well.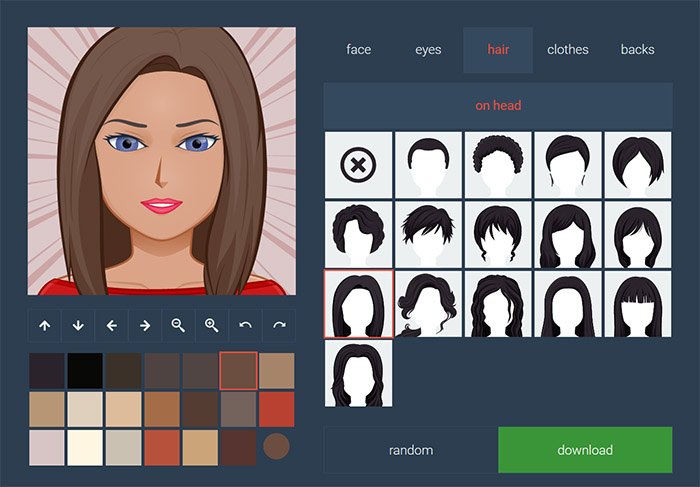 Now that we have your head and face mostly picked out, let's use this avatar creator to customize our eyes and the area around them. You will have choices to change the shape of your character's eyes from more believable looking eyes to huge traditionally anime shaped eyes. On top of that, you can change the eye color (and even eye liner) using this anime creator with a total of twenty preset colors, and the color wheel for custom colors at your fingertips as well. We also have the ability to give our character glasses, change the shape of their eyebrows, and change the colors of both.
When you create avatar, you have many options, but if you chose the female gender, unfortunately you do not have options for a beard and mustache like you do with the male gender. (I know, bummer right?) You get a number of hairstyles with both genders for the tops of their heads, but the males have an additional store of beard and mustache options to boot.
Once you finish using the anime avatar maker to design your avatar's physical characteristics, you can move on to some of the extra features. You get to decide what kind of clothes you want to put on, and how casual or formal you want the avatar to appear. You can put on a number of different shirts, as well as some upscale clothing items like a suit. Of course, the colors are all customizable as well. You even have the option of putting a hoody on your avatar, or two different styles of turtlenecks.
The last tab that you can use to customize the avatar using the anime face maker, is the background tab. In this table you can either leave the background blank, or choose interesting styles in whatever colors you want as your back-drop.
This anime free avatar creator also gives you some fun other options as well besides designing your own cartoon avatar. Do you need some ideas? Go ahead and hit the "random" button at the bottom of the page. This button will create endless amounts of randomized characters to spark your interest, or possibly even an avatar to save you the time of needing to make one yourself. Honestly, this option is just fun in itself. Pressing it over and over to see what kind of avatars you could create is its own form of entertainment.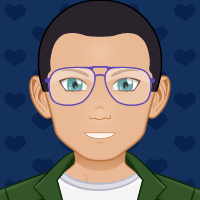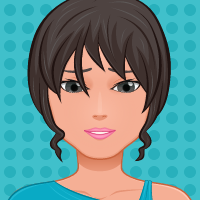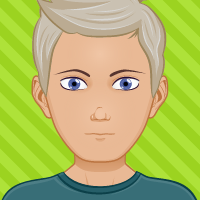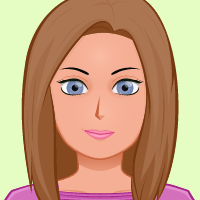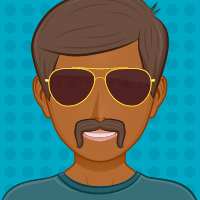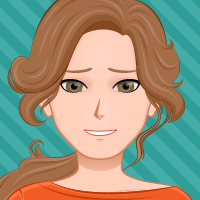 Once you finish creating your avatar
Once you make your own character, you can should save it on your device. Avatar images are erased daily, and the site will not store them for more than a day. Make sure that you download your desired image as soon as you finish creating it.
Creating your own avatar made simple
To create your own anime character avatar has never been easier. This website gives you the ability to easily make yourself something that represents you in a unique way, without having to post a real life picture of yourself online. If you want to keep your privacy safe and build something fun, then this page will help you do it in a quick and easy way.
So, go forth! Create your very own cartoon images. Why stop at one avatar? Make a hundred! Why stop at making them for yourself? Make them for every single person you know. I know I couldn't help myself. I started creating images for my friends before I even finished my own. Using this program, you can either create something that completely and honestly represents yourself, or you can re-invent yourself and create something that looks fun, different, and interesting. There's really no limit to what you create, and therefore how you can represent yourself online in almost any setting.
Benefits of cartoon avatars
People would want this kind of page to make avatar for themselves for many number of reasons. People appreciate that an increasing number of websites require that you have an image for your profile. Whether it's chat rooms, Facebook, or any other kind of website, there is almost always a little spot for you to put your face. The problem is, that many people don't like spreading all over the internet what they look like. Some people consider their appearance something that shouldn't be public knowledge for all the billions of strangers who have access to the internet. On the other hand, maybe you just don't have any good pictures of yourself on hand, or maybe you aren't very photogenic. Thankfully, you can create anime character that don't have that problem.